Township Staff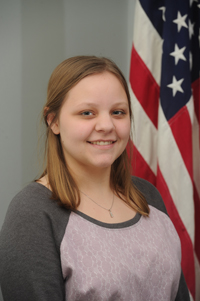 Katie Miller, Lead Case Manager/Administrative Officer
Katie was born and raised in Rock Island and graduated Rock Island High school in 2011 with honors. Katie graduated from Ashford University in Clinton, IA with a bachelor's Degree in Computer Science and Mathematics, with honors, in May 2015. She started working at the Township January 2016, then got promoted to Lead Case Manager/Administrative Officer May 2017. She loves working with computers and helping those in need. In her spare time, she enjoys spending time with her husband, Alex and sons, Lukas and Carter, and doing different projects around the house.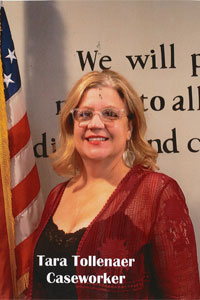 Tara Tollenaer, Caseworker
Tara is a lifelong resident of R.I. After graduating from Rocky, she continued her education at Capri Cosmetology where she graduated as license cosmetologist. In her spare time she enjoys spending time with her children, family, and friends.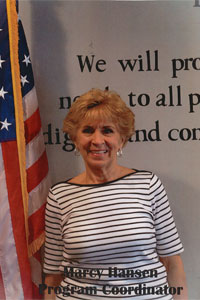 Marcy Hansen, Project Coordinator
Marcy retired in Jan of 2022 but needed something to keep her busy, so she came to the Township and she says it has been a very rewarding part-time job. She loves working with the seniors and helping fill the needs of those in our community. Marcy is married with 3 children, 12 grandchildren, and 3 great-grandchildren. Her family is her life.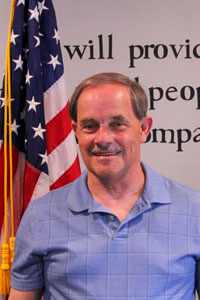 Mike Nesseler, Maintenance
Currently Mike is the maintenance guy at The Township. He has been married to his wonderful wife, Debbie, for 46 years and has 3 wonderful daughters with two son- in-laws, 4 grandchildren and 3 grand dogs. He worked at Trinity Medical Center as a Data Analyst for 31 ½ years.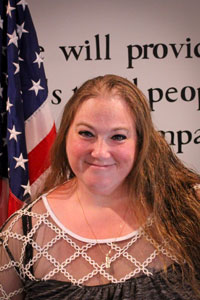 Stacie Young, Chief Deputy Assessor
Stacie Young has been with the township since 2016 and is the Chief Deputy Assessor. She is also the Assessor for Andalusia Township in Andalusia, IL. She has had her CIAO since 2015 and has helped out in many townships over the last 6 years. She really enjoys working with the residents of South Rock Island Township and hopes to do so for many years to come. Stacie is very family oriented and enjoys spending time with her son.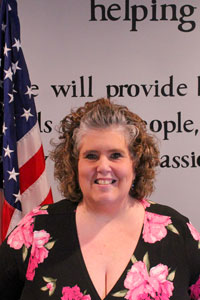 Wendy MacDonald Deputy Assessor
Wendy is a lifelong resident of Rock Island. She graduated from Rocky High School in 1991. After obtaining her teaching degree, she taught at a Lutheran School for twenty years. In 2016, she made a career change and began working in the South Rock Island Assessor's office. Wendy received her Certified Illinois Assessors Office Designation in the summer of 2018. Wendy is blessed with three beautiful children and three beautiful grandchildren. In her spare time, she enjoys spending time with family and friends.