Township Staff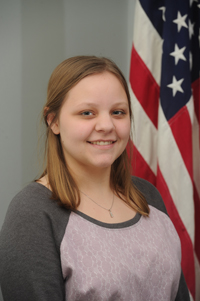 Katie Miller, Lead Case Manager/Administrative Officer
Katie was born and raised in Rock Island and graduated Rock Island High school in 2011 with honors. Katie graduated from Ashford University in Clinton, IA with a bachelor's Degree in Computer Science and Mathematics, with honors, in May 2015. She started working at the Township January 2016, then got promoted to Lead Case Manager/Administrative Officer May 2017. She loves working with computers and helping those in need. In her spare time, she enjoys spending time with her husband, Alex and son, Lukas, and doing different projects around the house.
Pam Hammond, Caseworker
Pamela started as a volunteer at the Township. She became a part time employee in 2013 and became a full time Caseworker in April of 2017 for our General Assistance Program. She enjoys working with the clients and residents. She has three children, a son and two daughters plus 8 grandchildren. Pam enjoys spending time with family, friends, volleyball, and going to the beach.
"When it comes to making a big change in your life, you have to want it, more than fear it."
Patricia Vincent, Clerical
Patricia Vincent is married to Bernard Vincent, they have 3 beautiful children with families of their own. She has lived in Rock Island all her life and belongs to Sacred Heart Church in Rock Island. She is very family oriented, volunteered for years helping churches, our schools, our community and is very proud to say her children's families are also volunteering in their communities. She headed many committees, organized a lot of functions, and coached several teams. "There is no greater joy then seeing the happiness you are giving someone by just doing an act of kindness. Keep the faith."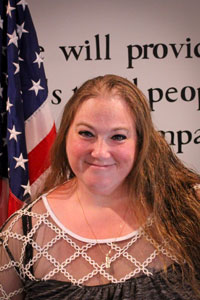 Stacie Young, Chief Deputy Assessor
Stacie Young has been with the township since 2016 and is the Chief Deputy Assessor. She is also the Assessor for Andalusia Township in Andalusia, IL. She has had her CIAO since 2015 and has helped out in many townships over the last 6 years. She really enjoys working with the residents of South Rock Island Township and hopes to do so for many years to come. Stacie is very family oriented and when not at work you can usually find her running to various games or events with her son who is a senior at Rockridge High School this year.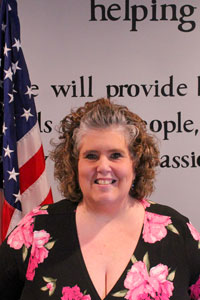 Wendy MacDonald Deputy Assessor
Wendy is a lifelong resident of Rock Island. She graduated from Rocky High School in 1991. After obtaining her teaching degree, she taught at a Lutheran School for twenty years. In 2016, she made a career change and began working in the South Rock Island Assessor's office. Wendy received her Certified Illinois Assessors Office Designation in the summer of 2018. Wendy is blessed with three beautiful children. In her spare time, she enjoys spending time with family and friends.
Favorite Quote: Learn to love without condition. Talk without bad intention. Give without any reason. And most of all, care for people without any expectation.